Who: Anna Wintour.
Where: The Met Gala of 2012.
What: A gorgeous, white creation from Prada. Check it out: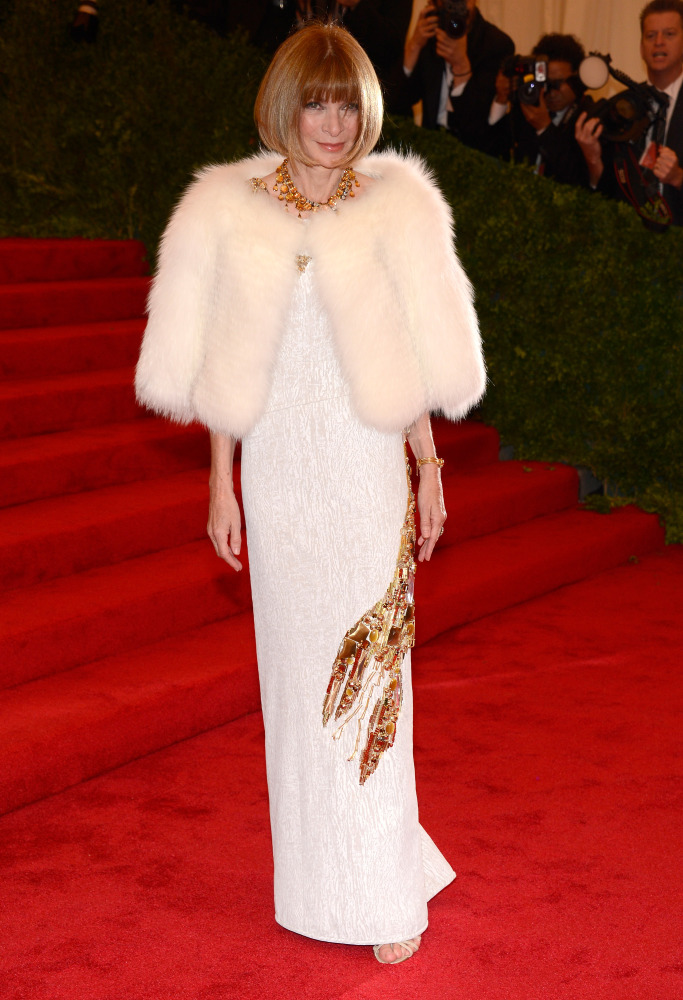 What
Madame
thinks:
Amazing choice, Ms. Wintour! The delicate, white dress is elegantly topped off with a a fluffy white cardigan that looks comfortable and beautiful simultaneously. The golden embroidery on her dress is set off by the creamy color of the fur. And way to go witht hat haircut! The round bob complements her face perfectly. A truly elegant smile to set off a truly elegant outfit. Congratulations, Prada, for creating such a beautiful outfit, and Anna Wintour, for pulling it off so wonderfully.