Who: Coca Rocha, a natural beauty in the Hollywood world.
Where: The Met Gala of 2012.
What: A bright and colorful creation from vintage Givenchy. Check it out: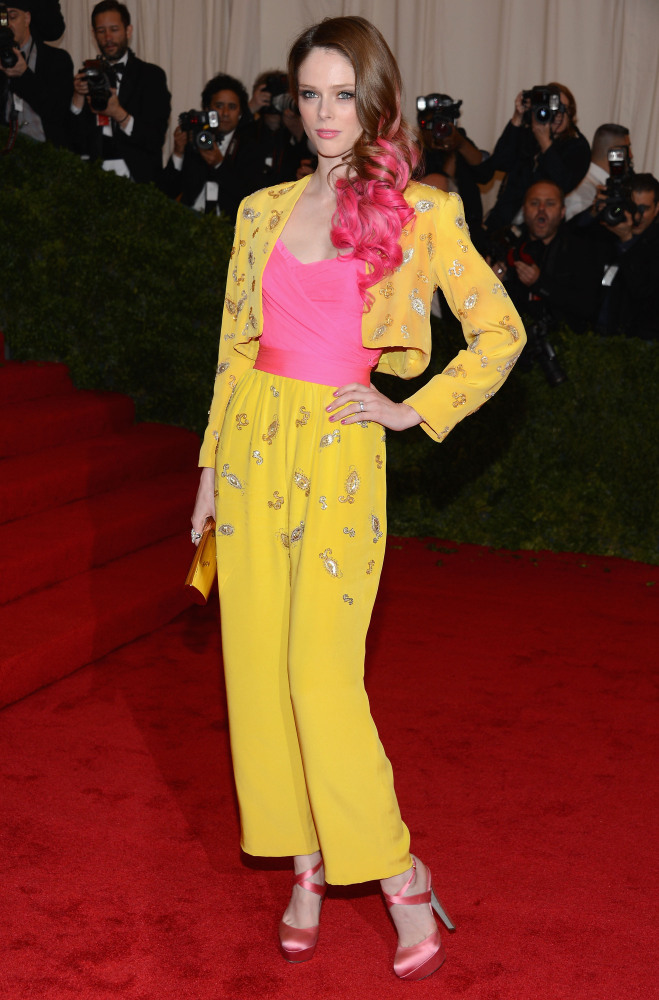 What
Madame
thinks:
Yes, please! Another star in Givenchy, and this time, the look is pulled off perfectly. It could have been childish, and was almost going to, but those sleek pink pumps add a hint of understated elegance to the outfit. And I love those pink highlights! They look great against her silky brown hair. Keep up the excellent work, Ms. Rocha!